Annnnnd the winner is……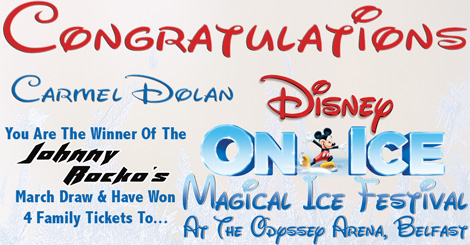 Congratulations to Carmel Dolan! 😀
You are the winner of the Johnny Rocko's March Draw.
We would also like to say a special word of thanks to everyone that entered during the month of March and helped us celebrate our 3rd Birthday in business! Thank-you Everyone! 😀
Read more...