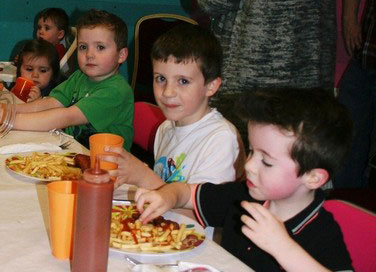 Offer this week!
Friday Fun!
Friday 14th March (this Friday)
Play & Eat!
Play in Little Rambo's soft play area and have choice of chicken nuggets or sausages with chips and a drink!
Children aged under 3: £4.95 Children aged 3 and over: £5.95!
For groups of 3 kids or more, 1 accompanying adult gets complimentary Americano or tea!
Look forward to seeing you all!
Read more...